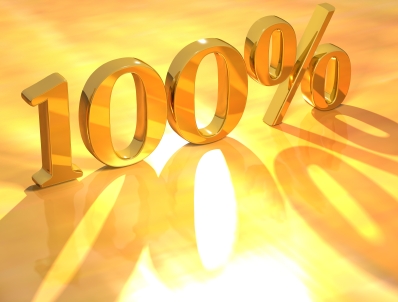 100% commission real estate should be just this, an agent should keep 100% commission and not be charged any fees. Anything less than 100% commission is not 100% commission. Therefore, all 100% commission companies are actually misleading their agents and calling themselves 100% commission when in actuality they have a commission split. For instance, if your 100% commission real estate company is charging you a flat fee per transaction then they are a flat fee broker. If you were to add the fees you are charged and figure out the percentage they were charging you for all their services, this would be your commission split, not 100% commission.
100% commission brokerages that charge a monthly fee plus transaction fees are also not 100% commission real estate brokerages. They are selling you technology and services which they have marketed to you as an agent benefit when you are paying for the subscription and when you close a transaction.
In order to understand how the term 100% commission has evolved and eventually came to be misused, one needs to understand the real estate industry in regards to real estate brokers and their agent's commission.
Real estate agents are independent contractors. However, real estate agents need to place their license under a real estate broker. Brokers are legally responsible for all activities of their agents and have therefore charged their agents fees in a form of a commission split. Brokers also impose their company policies and procedures on their independent contractor agents which usually benefit the broker financially. New agents usually have 50% of their commissions taken away from these bigger real estate companies and our left to fend for themselves after being offered training and mentorship. These big companies realize that 80% of agents do not sell homes and instead charge them desk fees and earn profits from licensing courses and real estate training. Brokers than begin to compete and have lower commission splits such as an 80/20 or 90/10 split where the agent keeps 80-90% of their commission.
100% commission brokers then came into being offering flat fees per transaction and monthly fees which match the same charges of a company offering a higher commission split but marketed their commission plan a different way calling themselves 100% commission. In reality they simply have a high commission split. For instance, if you have a $10,000 commission coming and are charged $595 per transaction plus monthly fees you have an estimated 90/10 commission split depending on the monthly fees or other charges at best. Typically commissions are lower than 10,000 and your split then decreases as the commission amount decreases since the company fees do not change.
Pacific Home Brokers is the only True 100% Commission™ brokerage in the nation. Operating since 2007, we are the first True 100% Commission™ brokerage. We are the only brokerage that truly offers our agents all their commission. Our business model does not rely on charging our agents fees or keeping their commission. We partner with our agents and treat you like a true independent contractor.
Our agents keep their 100% commission and in exchange we ask that our agents try and negotiate the use of our beneficial client and agent services, such as our in-house escrow and loan financing services.

We create a win-win arrangement for our agents and their clients. All other brokers need to take their agent's commission to stay in business and if a brokerage is charging you fees per transaction or monthly fees than that is not 100% Commission.