About Pacific Home Brokers

Pacific Home Brokers is the first commission split free brokerage! Operating since 2007, we understand that most agents work part time or they do many transactions resulting in the need to maximize their earning potential. We pride ourselves on being an agent and loan officer focused brokerage who understands a real estate agent's and loan officer's needs. An agent and loan officer need support, their commissions and the technology to perform in today's real estate and finance environment. We know you work hard for your commission and we have designed a model that let's you keep all your commission! Our business model is to provide services to our agents such as our loan financing. We are here to support you. We specialize in working with first time agents and loan officers and offer a mentorship program. We are a tech savvy innovative company that is ready to help you with your transaction. Join Us Today and start saving your commissions!
Our Mission:
Pacific Home Brokers was founded on the premise of being California's first agent centered brokerage with True 100% Commission! We put all your money in your pocket, where it belongs! We offer our agents and loan officers cutting edge technology, tools and education in order for them to be successful and be able to put their client's first. We prioritize every step of the transaction to ensure a streamlined process and profitable execution for our agents and loan officers. In order to reach our goals we supply our agents and loan officers with the most complete information and highest quality of service.
Our Broker: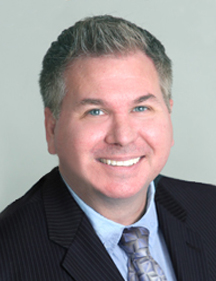 Click Here To Meet The BrokerSave
Save
Save
Why Join Pacific Home Brokers?

Operating since 2007, we are the first True 100% Commission brokerage. We are the only brokerage that truly offers our agents all their commission. Our business model does not rely on charging our agents fees or keeping their commission. We partner with you and treat you like a true independent contractor. You keep your commission and in exchange we ask that you try and negotiate the use of our beneficial client and agent services. We create a win-win arrangement for you and your clients. All other brokers need to take their agent's commission to stay in business and if a brokerage is charging you fees per transaction or monthly fees than that is not 100% Commission. We have a full time staff here to help you and a Broker who takes all calls! Join the growing force of successful agents today!

Do your Real Estate Agents have transaction fees?

We do not charge our agents any fees! Our agents are only responsible for their errors and omissions insurance fee. Our agents can keep all their commission negotiated with their clients.
Are there desk fees, monthly fees, franchise fees, or floor time?

Pacific Home Brokers has zero hidden fees. Our agents and loan officers can hang their license with us and do business at their pace with no mandatory meetings, quotas or floor time.
Are there any costs to join?

There are zero start-up fees. It is free to join Pacific Home Brokers™ and there are no costs to remain with us. You will need to plan on acquiring marketing items such as business cards, For Sale signs, and Open House Signs. We have order forms online for these items or our agents can use any design and vendor of their choice.
How does your company make money?

Our business model focuses on providing the services our agents need to help them and their clients have a smooth, professionally managed transaction. Our business model does not rely on charging our agents fees or taking a portion of their commission. Instead we provide optional services such as loan financing  to help support our agents to keep our company profitable.
Is there an Errors and Omissions Insurance fee?

We maintain a company Errors and Insurance Policy and you only have to pay towards our premium when you close a transaction or loan. The fee is $125.00 per closing. If you close multiple real estate transactions a year you can opt to pay for an annual payment of $349.00. 
How do I get paid on transactions?

We pay our agents and loan officers directly out of escrow! You keep all your commission! We have a simple transaction checklist of the forms we will need for our file and will instruct escrow to pay you directly once we have a full file.
What kind of office support do you provide?

We have a full staff here 9 to 5, Monday through Friday and we are here to help you succeed. We do realize the real estate business is 24/7 and not just 9 to 5, so we take emails after hours and on weekends to support our agents and loan officers. Our broker is also available for mentorship, takes all calls and can guide you on your transactions.
Do you have an office for your agents?

We have arranged for the use of offices throughout California so our agents and loan officers can have a place to meet their clients at no charge to you! Although, many agents and loan officers meet their client's at the home they want to purchase or sell, use a mobile notary and take advantage of internet and cell phone technology to keep in touch with their clients.
Is training provided?

We have online training videos located on our online office. We train our agents and loan officers to be successful at procuring clients, marketing, internet technologies, social media marketing and loan financing among other topics. Our broker is also available for mentorship and will help you through your transactions.
Are leads provided?

We market our agents and loan officers and provide leads through our proven marketing strategies. Once you identify your niche, we will also provide targeted leads to you in your area at no charge to you. We also teach our agents and loan officers how to procure their own clients with these methods and set up our agents and loan officers to be successful. We will also instruct our agents and loan officers on techniques that will gather new clients. All our training resources are located online via our company website and our staff will help you build your custom tailored marketing campaigns that we will market and integrate into our systems.
Do I need to join an Association of Realtors?

You are not obligated to be a member of an association to join our brokerage. However, we are members of multiple associations throughout California for our agents who are members. Inquire with us to see if we are a member of your association. We are always looking to join new boards.
Do you provide Transaction Coordinator service?

We allow our agents to coordinate their own files. We provide a checklist for purchases and listings that is easy to follow and our agents work directly via email with our Administration. Our agents are free to use their own coordinators as well to liaison with our company Administration. We also offer transaction coordination services for our agents who would like someone to work directly with their clients and coordinate with all parties in the escrow for a fee of $395.00.
What are your fees on referral transactions?

All licensed agents can do referrals in all 50 states and internationally. We only charge 7% or $375.00 whichever is less from the commissions you negotiated with the other agent.
Is there an agent referral program?

Yes, we have a passive income referral program. If another agent is referred to our brokerage by you, you earn $100 dollars every time your referral closes a real estate transaction.
Can I have a branch office, team name or DBA?

Yes, we allow agents, brokers, and loan officers to become a branch of Pacific Home Brokers™ or build your own team under your team name. We will also allow the use of your business name or DBA filed under our brokerage with the BRE and the NMLS. Contact us to find out more!
Do you do property management or leases?

We do not allow property management. However, we do offer our agents the ability to close lease transactions. We charge 7% or $375.00 whichever is less on all lease transactions.
Can I design my own marketing materials and business cards?

Yes, you can use our logo and design your own business cards, flyers and signs. We also have an order form on our online office for our company branded signs and business cards.
Can you preapprove my clients for loans?

Yes, we are licensed to provide residential and commercial financing. We can preapprove our agent's clients so that our agents have the peace of mind that their clients can get financing and know what price range their client's can afford.
I have my MLO license, can I do loans with you?

Yes, you can do real estate as well as use your Mortgage Loan Originator license with us and be able to procure financing for your clients. We accept loan officers with DRE MLO endorsements only.
What are your fees for loans?

Our loan officers enjoy being able to keep all their compensation on loans minus a company fee of $399.00 of the total loan compensation received after originating a closed loan.

Join Our Brokerage!
Once we receive your contract, we will notify you and send a login for our online back office with our agent resources. We will also notify the Department of Real Estate for you and add you to our brokerage.